UEFA Champions League Preview - Tuesday, March 11th and Wednesday, March 12th, 2014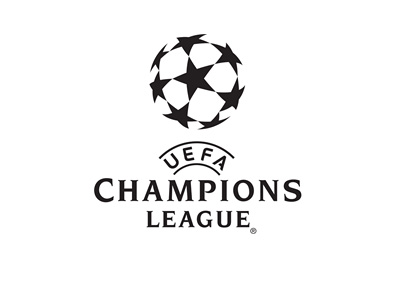 Here we take a look at the UEFA Champions League round of 16 second leg matchups that are taking place on Tuesday and Wednesday of this week.
The score in brackets is the result from first legs.
Tuesday, March 11th, 2014
Bayern vs. Arsenal (2-0)
Arsenal put up a good fight in the first leg match vs. last year's champions, Bayern, but only for the first thirty minutes or so. Wojciech Szczesny's red card in the first half changed the game, after which the Munich side took Gunners to school and punished them with two away goals. It will take something really special for Arsenal to return the favour at the Allianz Arena on Tuesday. Bayern are the 1/100 favourites to advance to the quarter-finals, while Arsenal are valued at 25/1. Arsenal will have to open up and attack from the start, which should make this match highly entertaining. The most likely score, according to the odds, is a 2-0 victory for the hosts, valued at 6/1.
Atletico vs. Milan (1-0)
Atletico mildly outplayed Milan at San Siro and are the big favourites to finish the job at home on Tuesday. Atletico are having a great season and are in contention for the Spanish La Liga title, while AC Milan have been struggling, and are currently tenth in the Italian Serie A. The odds of Atletico advancing are 1/12, while the odds of Balotelli, Kaka and Co. pulling an upset are 7/1. It should be a good game!
Wednesday, March 12th, 2014
Barcelona vs. Man City (2-0)
Both Barcelona and Man City are in a slump these days. Barcelona lost their last two out of three domestic league matches, while Man City just got booted out of the FA Cup by a second tier club. At the Etihad Stadium a few weeks ago, Barcelona took advantage of 10-men City and managed to score two golden away goals. The odds of City overturning the heavy deficit and qualifying for the next round are fairly low at 14/1, while Barca are the favourites to advance at 1/33. This game will be interesting as both teams have a lot to prove. Aguero is back from injury for City, but he has not found his form just yet. This should be a great game!
PSG vs. Leverkusen (4-0)
This tie is already over. PSG demolished Leverkusen in the first match and could very likely choose to rest their star players on Wednesday. It would be fun to watch Zlatan Ibrahimovic do his thing, as he is one of the top contenders for the UCL goalscorer title this season, but we will most likely have to wait for the quarter-finals.
--
It will be interesting to see how things play out this week.
The Champions League is back!