UEFA Champions League and Europa League Semi Finals - Betting Odds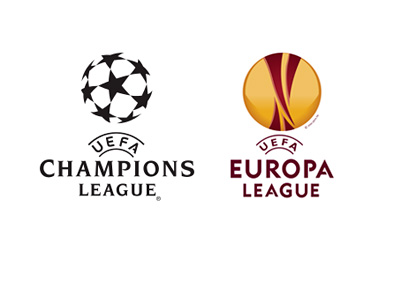 This is it football fans. After this week's Champions League and Europa League semi-finals there is hardly anything to look forward to in Euro football. All the domestic leagues are more or less decided and the UCL and UEL finals are so far in the distance it is easy to get sidetracked and go into vacation mode.
But the four upcoming games, over the next three days, are a very nice sendoff.
UEFA Champions League
Tuesday, May 12, 2015
Bayern Munich vs. Barcelona (0-3)
Can Bayern do it? The odds are stacked against them after a heavy defeat at Camp Nou, but somehow we all know that it is not quite over yet. Pep Guardiola's team is plagued with injuries. But their display in the second quarter-final game vs. Porto was legendary.
The odds to win the actual game are even, 13/8 on both sides. The odds to qualify for the final are heavily in favour of Lionel Messi and Co: Barcelona 1/66, Bayern 20/1.
Odds of Messi scoring: 1/1.
Wednesday, May 13, 2015
Real Madrid vs. Juventus (1-2)
The current champions, Real Madrid, got the crucial away goal in their first leg loss in Turin and are the slight favourites to advance to the final. Their current form is nothing to write home about, but when Real are 'ON', especially at Santiago Bernabeu, they can beat anyone. Juventus on the other hand are back among the European elite for the first time in a long time. They are hungry and will put up a big fight.
Odds to advance to the final: Real Madrid 4/5, Juventus 1/1.
--
UEFA Europa League
Thursday, May 14, 2015
Fiorentina vs. Sevilla (0-3)
The current Europa League champions, Sevilla, are at it again. They have a heavy lead from the first leg and are the 1/50 favourites to advance to the final. The other semi-final (played at the same time) is the game to watch on Thursday.
Dnipro vs. Napoli (1-1)
The Ukrainian side, Dnipro, surprised just about everyone when they leveled the scoreline late in the game in Naples. Napoli are still the favourites to win on Thursday and advance to the final, but they will have to be at their very best.
Dnipro to advance: 6/4, Napoli 1/2.
Odds of Higuain scoring for Napoli: 21/10.
--
Let's see how things play out ~
Enjoy the games everyone!