UEFA Champions League Preview - Tuesday, April 1st, 2014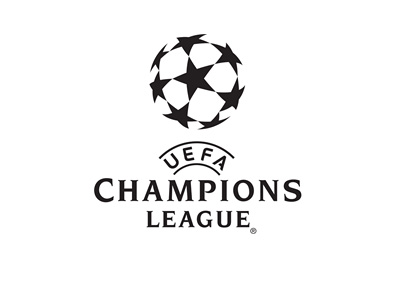 The UEFA Champions League is back this week with four quarter-final first leg matches taking place on Tuesday and Wednesday.
The two games that will be played on Tuesday are Manchester United vs. Bayern Munich and Barcelona vs. Atletico Madrid, while the games on Wednesday are PSG vs. Chelsea and Real Madrid vs. Borussia Dortmund.
Let's take a look at the Tuesday's matchups.
Manchester United and Bayern Munich have had some epic encounters over the years, but the upcoming one is a bit of a mismatch according to many.
Manchester United, under new management, have underperformed this season and they will be lucky if they make the UEFA Europa League next season. On top of that, they are missing their top striker, Robin van Persie, due to injury, while the new signing, Juan Mata, is cup tied, having played in the UCL already this season with Chelsea. Manchester United showed signs of force in their round of 16 comeback vs. Olympiakos and they performed well in their last league game vs. Aston Villa on the weekend.
Bayern, on the other hand, seem to be stronger this year than they have ever been. Some are arguing that last year's Bayern, who won the historic treble, were a bit more vicious on the attack, but the truth is that Bayern Munich, under the leadership of Pep Guardiola, are a winning machine, well on course to repeat the last year's success. Bayern most recently drew 3-3 at home vs. Hoffenheim, but having already won the Bundesliga title, they rested their top players, including their goalkeeper, Manuel Neuer.
The odds for Tuesday's match are:
Man Utd:13/2
Draw: 4/1
Bayern: 9/20
--
The second match on Tuesday is Barcelona vs. Atletico Madrid.
These two teams already met three times this season, once in the league and twice in the Super Cup. All three games ended in a draw with Barca winning the the cup on away goals.
Barcelona showed their best colours vs. Real Madrid last weekend, beating them at Santiago Bernabeu with the score of 3-4. That was a game to remember. Since then, Barca beat Celta 3-0 and most recently, Espanyol 0-1 in the league. Barca are currently second in the La Liga standings and in the final of the Spanish Cup. Lionel Messi, who is in top form these days, could be the difference on Tuesday. In the last three meetings against Atletico, he did not play like his usual self, due to a nagging hamstring injury. For the rest of the season, Barcelona will have to play without their number one, Victor Valdes, due to a knee injury.
Atletico Madrid are one of the most pleasant surprises in Euro football this season. They are currently in first place in the Spanish La Liga tables and they eased through their Champions League group featuring, Zenit, Porto and Austria Vienna. In the round of 16, Diego Simeone's team eliminated AC Milan 5-1 on aggregate. Diego Costa is the team's leading scorer with 25 domestic league goals and 7 Champions League goals. Atletico are a force to be reckoned with at the moment.
The odds for the upcoming match at Camp Nou are:
Barcelona: 8/15
Draw: 7/2
Atletico: 11/2
--
Enjoy the games!