Game Preview: Besiktas vs. Arsenal - UEFA Champions League Qualification Playoff - First Leg - 19/08/2014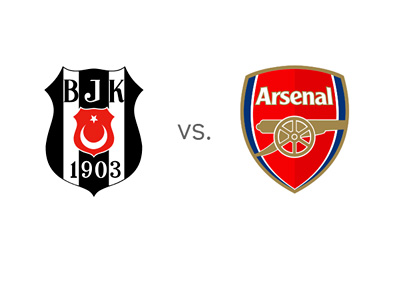 Besiktas are hosts to Arsenal in the first leg of the UEFA Champions League qualification playoffs on Tuesday, August 19th, 2014.
As the Besiktas' Vodafone Arena is under construction at the moment, the game will take place at the Ataturk Olympic Stadium in Istanbul, which has the capacity of 72,000. The atmosphere will be electric, as it always is in Turkey for the big matches.
This is a giant game for both teams. The winner of this two-legged tie will advance to the UEFA Champions League group stage, where they will play a minimum of three home matches, each worth in the area of three million pounds from match-day revenue. In addition, the prize money for qualifying is worth around seven million pounds. So, along with pride, and sponsorship appeal, a lot of money is on the line.
The odds for the upcoming game in Istanbul are:
Besiktas: 9/2
Draw: 14/5
Arsenal: 8/13
Arsenal are the favorites to win this match, according to the odds.
Arsene Wenger is not expected to call up the German World Cup winning trio, Ozil, Podolski and Mertesacker, for this match, but he will still have plenty of options to choose from to field a powerful team. The new signing, Alexis Sanchez, is expected to play.
Slaven Bilic, the Besiktas manager, seems to have scored a jackpot in bringing Chelsea's Demba Ba to the club this summer. The Senegal striker netted a hat trick in the second leg game vs. Feyenoord, in the last round of qualifying.
It will be interesting to see how things play out in this match.
The return leg will take place at the Emirates Stadium in London, on August 27th, 2014.
Enjoy the game everyone!