The UEFA Champions League Preview - Matchday 5 - Wednesday, November 27th, 2013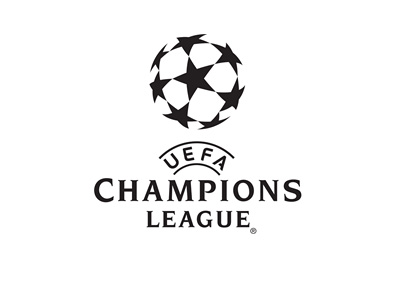 The UEFA Champions League is back this week. We have already previewed Tuesday's games and here we take a look at the eight matches that take place on Wednesday, November 27th, 2013. There are only two rounds of games left to be played and things are getting interesting.
Here are the Wednesday's matchups:
Bayer 04 Leverkusen vs. Manchester United
Things are wide open in Group A. Manchester United and Bayer 04 Leverkusen are battling for first place in the group and in the same time trying to stay above Shakhtar. Man Utd are in questionable form this season, but could secure progress to the knockout stage with a win. Bayer Leverkusen, who are currently second in the German Bundesliga, will also go for three points here.
Shakhtar vs. Real Sociedad
Shakhtar will do everything they can to get a win vs. Real Sociedad, before they travel to Old Trafford to face Manchester United. Real Sociedad are out of contention to progress to the knockout rounds, but that might even make them more dangerous. They drew 0-0 at home vs. Man Utd in their last UCL game.
Real Madrid vs. Galatasaray
Real Madrid already secured first place in Group B, but will take the game vs. Turkish champions seriously. Carlo Ancelotti went on record saying that his team will represent. Real Madrid is stable since the return of Xabi, but will have to do without Ronaldo who is injured. Galatasaray are always dangerous, but they are struggling this year in the Super Lig.
Juventus vs. Kobenhavn
Juventus are in form right now. They have reclaimed the number one spot in the Serie A and will look to win vs. Kobenhavn before they travel to Istanbul to face Galatasaray. I have to say, I am already looking forward to that game.
PSG vs. Olympiacos
PSG already qualified to the knockout rounds, but will want a win vs. Olympiacos to secure first place in the group. Even a point would mean the world to the Greek champions, who are three points ahead of third place Benfica at the moment.
Anderlecht vs. Benfica
Anderlecht are out of contention to progress out of Group C, but they did earn a point in Paris in their last game. Benfica will need a win here and a win vs. PSG in their next match to have a slim chance of qualifying. The odds are, that both Anderlecht and Benfica are out.
CSKA Moskva vs. Bayern
Group D is basically already done. Bayern will most likely finish first, but will need to take care of business in Moscow. In the first match the score was 3-0 for Manuel Neuer and his teammates. Bayern are a team to beat this year.
Manchester City vs. Plzen
Manchester City are in great form at the moment. At the Etihad Stadium, over the weekend, they beat Tottenham with the score of 6-0. Plzen have zero points so far in the group and it will be interesting to see how they do on Tuesday. Next, Man City are traveling to Munich. That is a must see game.
Which game to watch on Wednesday? I'll probably be switching back and forth to be honest.
Enjoy the games!