2015/16 UEFA Champions League Qualifications Playoff - Odds to Advance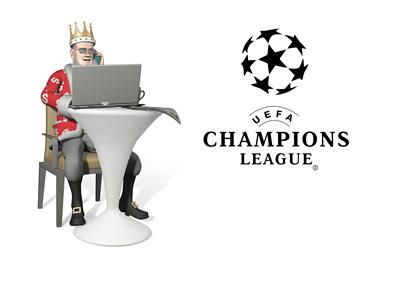 There are ten spots left up for grabs in the 2015/16 UEFA Champions League group stage and twenty teams remaining in the qualifications aiming to spend their autumn in the Europe's most prestigious club competition.
After three rounds of qualifications completed it is down to the playoff. Here are the matchups and odds to advance to the group stage after both home and away matches are played.
Basel: 4/11
Maccabi: 21/10
BATE: 6/5
Partizan: 4/6
Celtic: 4/7
Malmo: 11/8
Astana: 13/8
Apoel: 4/9
Lazio: 1/1
Bayer Leverkusen: 4/5
Man Utd: 1/7
Club Brugge: 9/2
Rapid Vienna: 10/3
Shakhtar: 1/5
Skenderbeu: 9/2
Dinamo Zagreb: 1/7
Sporting: 10/11
CSKA Moscow: 10/11
Valencia: 4/7
Monaco: 11/8
--
While the biggest club in the playoff is the mighty Manchester United, the matchup that stands out the most on the list above is Valencia vs. Monaco.
It is a big deal qualifying for the Champions League group stage. The financial rewards for playing in the tournament are significant, especially for the smaller clubs on the list.
The first playoff legs will be played on August 18th and 19th and the return legs a week later on the 25th and 26th.
The UEFA Champions League group stage officially gets going on September 15th.
The losing teams will automatically qualify for UEFA Europa League.