2015/16 UEFA Champions League Group Stage - Round 5 - Matchups and Odds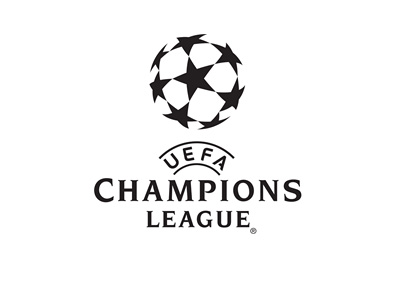 After an epic football weekend in which we saw Barcelona demolish Real Madrid and Liverpool outplay Man City, it is time for the fifth round of UEFA Champions League group stage where there are several big battles to be fought.
On Tuesday and Wednesday of this week there will be a total of 16 Champions League matches played. Some matter more than others as a few of the teams have already qualified to the knockout stage of the competition.
There is still a lot to play for. Every win brings more $$ from UEFA, while even a third place finish in the group means the continuation of international football in the spring in the UEFA Europa League.
Here are this week's matchups and current winning odds for each:
Tuesday, 24/11/2015:
-----------------------------------
BATE Borisov: 9/2
Draw: 3/1
Bayer Leverkusen: 7/10
Zenit St. Petersburg: 6/5
Draw: 23/10
Valencia: 14/5
Arsenal: 2/9
Draw: 6/1
Dinamo Zagreb: 14/1
Barcelona: 2/7
Draw: 11/2
Roma: 10/1
Bayern: 1/8
Draw: 9/1
Olympiakos: 25/1
FC Porto: 4/6
Draw: 14/5
Dynamo Kiev: 5/1
Lyon: 7/10
Draw: 3/1
Gent: 9/2
Maccabi: 10/1
Draw: 4/1
Chelsea: 4/11
Wednesday, 25/11/2015:
----------------------------------------
Astana: 9/2
Draw: 11/4
Benfica: 8/11
CSKA: 5/4
Draw: 13/5
Wolfsburg: 23/10
Atletico: 1/3
Draw: 9/2
Galatasaray: 10/1
Borussia M'gladbach: 7/5
Draw: 13/5
Sevilla: 2/1
Juventus: 6/5
Draw: 12/5
Manchester City: 13/5
Malmo: 12/1
Draw: 5/1
Paris Saint-Germain: 2/7
Manchester United: 4/9
Draw: 15/4
PSV: 7/1
Shakhtar: 10/3
Draw: 3/1
Real Madrid: 5/6
--
Will Barcelona continue their winning momentum, especially now that Lionel Messi is back from injury?
What about Andre Villas-Boas' Zenit St. Petersburg who are the only team with a perfect record left in the tournament?
How will Rafa Benitez and his Real Madrid side react after a poor showing in their last three games across all competitions?
Zlatan is visiting his hometown of Malmo with PSG, where he is sure to receive a warm welcome after helping Sweden qualify for Euro 2016.
--
If you are going to watch just one match this week, Juventus vs. Man City on Wednesday might be the way to go.
Enjoy the games everyone!