Turkish Teams Spend Big in This Year's Transfer Window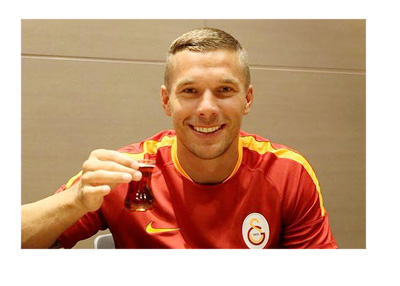 If you have noticed an unusual amount of player movement towards Turkish clubs in this summer transfer window, then your senses are spot on.
So what is going on in Turkish football these days? How come players like Samuel Eto'o, Lukas Podolski and Nani have already signed for Super Lig teams, while stars like Robin van Persie, Ronaldinho Gaucho and Rafael are heavily linked with following suit?
There are several reasons for this. The number one reason is that the Turkish FA (TFF) have decided to scrap the limit of six foreign players in each team and increase it to fourteen. The TFF originally tightened the quota for foreign players with aim to support local talent and help the struggling national side. The recent change brings things more in alignment with the English Premier League model.
Last summer's new Super Lig broadcasting deal has put more money in the pocket of Turkish clubs. This, in addition to UEFA loosening their Financial Fair Play regulations and Fenerbahce returning to the Champions League after serving a two-year ban, has created a perfect storm for Turkish football.
--
The summer transfer window is just starting. Let's see if any other big names decide for a move to Turkey in search of higher wages, lower taxes, hot weather and fanatically devoted fans.