FIFA World Cup Qualifiers - Turkey vs. Hungary - Odds and Preview - March 26, 2013
Turkey are hosts to Hungary in the 6th round of FIFA World Cup qualifiers in Group D on Tuesday, March 26th, 2013.
After five games played, Turkey are in 4th place with 6 points while Hungary are in 2nd place with 10 points. The Group D leaders Holland have 15 points and have pretty much clinched the number one spot in the group so Turkey and Hungary will be battling for second place that could potentially take them to Brazil.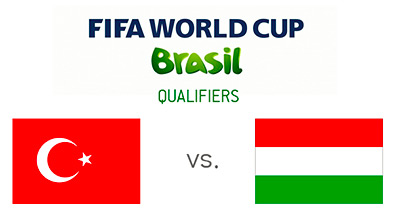 Turkey 7/10
Draw 29/10
Hungary 9/2
A $100 wager on Turkey, if successful, returns $170 while the same wager on Hungary returns $550.
Turkey are favourites to win on home turf on Tuesday despite the fact that Hungary beat them 3-1 in October and are four points ahead in the tables.
Turkey most recently beat Andorra 0-2 while Hungary tied Romania at home 2-2. A win for Turkey is a must in the upcoming match to keep their dreams of going to Brazil alive while a draw for Hungary would keep them in the race with Romania who also have 10 points after five matches.
In the FIFA rankings Hungary are in 32rd place while Turkey are in 45th.
So what will it be on Tuesday, Turkey or Hungary?
This is a very important match for the two nations.