UEFA Europa League - Tottenham vs. FC Basel - First Leg - Betting Odds - Match Preview - April 04, 2013
Tottenham are hosts to Basel in the first leg of the UEFA Europa League quarter-finals on Thursday, April 4th, 2013 at 21:05 CET at White Hart Lane in London.
Tottenham are the favourites in the upcoming match as well they are the favourites to qualify to the semis.
Tottenham 2/5
Draw 4/1
Basel 8/1
A $100 bet on Tottenham returns $40 in profit while the same bet on Basel returns $800 in profit.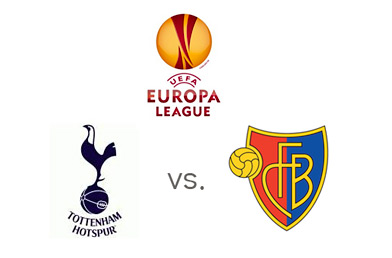 The odds of Gareth Bale scoring on Thursday are 4/6 which means that a $100 bet could bring $67 in profit. The odds of Emmanuel Adebayor scoring are 21/20 (bet $100 for a chance at $105 profit), Clint Dempsey 6/4 (bet $100 for a chance at $150 profit) and Shaquile Coulthirst also 6/4.
Tottenham will be without their striker Jermain Defoe due to injury while Basel will be missing full-backs Park Joo Ho and Philipp Degen as well as midfielder Marcelo Diaz due to suspensions.
In the English Premier League Tottenham are in 3rd place and most recently they beat Swansea 1-2. In the round of 16 of the Europa League Tottenham eliminated Inter Milan.
FC Basel are in first place in the Swiss Super League and most recently they beat Lucerne 0-4. FC Basel eliminated Zenit St. Petersbourgh in the round of 16 of the Europa League.
Gareth Bale is on fire for Tottenham and the team will be looking at him for goals on Thursday. Bale has scored 20 goals in the English Premier League and UEFA Europa League combined this season.
FC Basel are an experienced team and used to winning trophies in Switzerland. Their made history in December of 2011 by beating Manchester United 2-1 to make it to the knockout phase of the UEFA Champions League where they managed to beat Bayern Munich 1-0 in the first leg, but ended up losing on aggregate (1-7).
Tottenham are looking at going all the way in the UEFA Europa League and FC Basel are looking to surprise.
Lets see how this plays out on Thursday.