Teams that Spent Most and Earned Most in 2015 Summer Transfer Market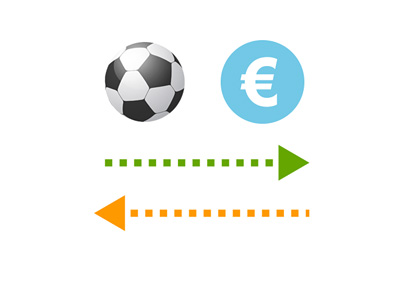 Now that the 2015 summer transfer window is officially closed, let's take a look at the football teams that spent the most and the teams that earned the most over the last few months.
It was another record breaking season in terms of spending. Partly fueled by the new English Premier League broadcasting deal and partly due to the fact that UEFA has loosened up the Financial Fair Play (FFP) restrictions, in any case, a huge amount of money changed hands this summer.
Here are the Top 10 clubs that invested the most in new signings. The number used is the difference between money spent on buying new players and the money earned from player sales.
1. Manchester City - €136m
2. Paris Saint-Germain - €99m
3. Valencia - €92m
4. AC Milan - €81m
5. Real Madrid - €75m
6. Newcastle - €65m
7. Bayern Munich - €55m
8. Juventus - €52m
9. West Ham - €32m
10. Manchester United - €38m
Man City and PSG, as it has become the new norm, were the biggest net spenders this summer. Valencia have a new owner in Singaporean billionaire Peter Lim and he is the reason why the club invested so heavily in new players. Great to see Milan bringing in the reinforcements, but also a bit strange to see Newcastle and West Ham among the top ten. Just shows how powerful the EPL is these days.
--
Now we take a look at the biggest earners this summer. The number used here is the difference between money earned from player sales and the money spent on new signings.
1. Porto - €84m
2. Benfica - €76m
3. Monaco - €76m
4. Wolfsburg - €41m
5. Udinese - €40m
6. Marseille - €38m
7. Hoffenheim - €33m
8. Palermo - €32m
9. Malaga - €30m
10. PSV - €29m
Again, the usual suspects. The Portuguese heavyweights, Porto and Benfica, manage to sell their top players year after year and somehow remain competitive on the European front as well as domestically. AS Monaco has been doing good business lately also, not counting that one summer when they went overboard with spending courtesy of their new Russian billionaire owner.
--
So, who did the best in the 2015/16 summer transfer market?
Will one of these nouveau riche teams such as City and PSG finally make a splash in the Champions League after all these years of heavy spending?
--
For summer's top player transfers
please click here
.