List of Top Goalscorer Odds for the UEFA Champions League 2013/14 Season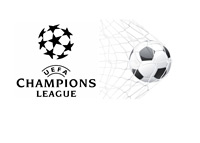 On this page you can find the latest goalscorer odds for the UEFA Champions League 2013/14 season, offered by William Hill.
After the first day of action, and a huge Real Madrid win vs. Galatasaray in Istanbul, Cristiano Ronaldo popped up to the top of the list, having already scored three goals in the competition.
What will be the response from Lionel Messi tomorrow when Barcelona host Ajax?
Here is a full list of top goalscorer odds as of September 17th, 2013:
Cristiano Ronaldo 2/1
Lionel Messi 3/1
Mario Mandzukic 10/1
Karim Benzema 14/1
Robin van Persie 14/1
Wayne Rooney 14/1
Arjen Roben 33/1
Edin Dzeko 33/1
Edinson Cavani 33/1
Isco 33/1
Sergio Aguero 33/1
Gareth Bale 40/1
Neymar 40/1
Robert Lewandowski 40/1
Thomas Muller 40/1
Zlatan Ibrahimovic 40/1
Franck Ribery 50/1
Henrikh Mkhitaryan 50/1
Mario Balotelli 50/1
Let's see what day two of the action brings tomorrow!