Clubs That Profited the Most in the 2014/15 Summer Transfer Market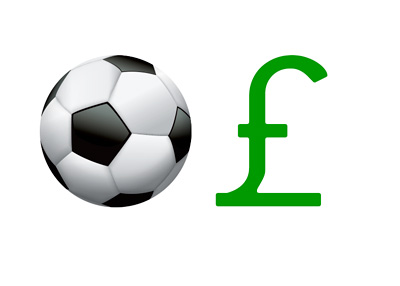 While some football clubs are generating a great deal of revenue from advertising, broadcasting and jersey sales, and are able to splurge in the transfer market year after year, other clubs are in the business of making money by developing and selling players.
On this page we will go over the list of clubs that generated the largest profits in the 2014/15 summer transfer market.
The number used for ranking is the difference between the earnings generated from player sales and the expenditures incurred from player purchases.
Here are the Top 20 clubs that profited this summer:
1. AS Monaco - £70.1m
2. Southampton - £46.3m
3. Benfica - £40.9m
4. Porto - £40m
5. Athletic Club - £35m
6. Real Sociedad - £33.2m
7. Sevilla - £29.6m
8. Feyenoord - £23.5m
9. Ajax - £23.4m
10. FC Twente - £19.9m
11. AC Milan - £16.2m
12. Granada - £16.2m
13. Sporting Lisbon - £16m
14. Valencia - £16m
15. Standard Liege - £14.4m
16. Calcio Catania - £14m
17. FC Nuremberg - £13.64m
18. SC Heerenveen - £13.9m
19. Genoa CFC - £12.6m
20. Dynamo Kyiv - £12.5m
--
AS Monaco are an anomaly on this list. Fueled by Russian billions, the Ligue 1 club were one of the biggest spenders last summer. This season, for whatever reason, AS Monaco sold their two prized assets, the Colombian duo, Radamel Falcao and James Rodriguez.
At number two, Southampton are also a surprise on this list. The English Premier League club sold four of their rising stars, Luke Shaw, Adam Lallana, Dejan Lovren and Calum Chambers, generating over £100m in the process.
The Portuguese heavy-weights, FC Porto and Benfica, are regulars on the list of clubs that profit from player sales each year.
--
Overall, aside from Bayern Munich, Paris Saint-Germain and the Spanish giants, Barcelona and Real Madrid, the English Premier League teams are buying up all the football talent. In the 2014/15 summer transfer market, £918.9m worth of players came into the EPL, while £485.3m worth of players left.