Cristiano Ronaldo and Lionel Messi Top Two Athletes by Media Mentions in 2014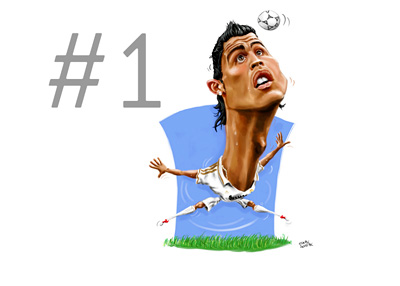 According to the report by media analysts Cision, Cristiano Ronaldo and Lionel Messi top the list of the world's most popular athletes.
The report analyses the Forbes' annual list of top 10 highest paid sporrtspersons and ranks them by the number of media mentions in online news pieces since January of 2014.
--
Here is the list of Top 10 wealthiest athletes, ranked by media mentions in 2014:
Cristiano Ronaldo - 741,969
Lionel Messi - 599,115
LeBron James - 462,825
Roger Federer - 421,411
Rafael Nadal - 375,482
Tiger Woods - 343,609
Phil Mickelson - 203,846
Kobe Bryant - 121,797
Floyd Maywether - 110,228
Matt Ryan - 33,104
--
While Ronaldo and Messi are the only footballers among the top ten, it is interesting that the current Chelsea FC manager, Jose Mourinho, has 423,447 recorded mentions in the same time frame, and if he was an athlete himself, he would be in fourth place on the above list.
The total of 3,413,396 media references about the ten highest paid athletes were analysed from a pool of 546 million articles.
Cision is the global leader in media research, monitoring and evaluation.
--
Caricature by
Superlukasz