Over 64,000 Tweets Per Minute About Howard At One Point During Belgium/United States Game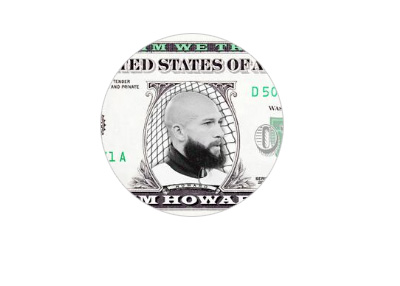 Tim Howard, United States and Everton goalkeeper, had the social media world (and the rest of the world, for that matter) buzzing during his epic performance against Belgium earlier this week.
Howard single-handedly kept the Belgium/United States match close and single-handedly sent the game into extra time. Over the course of the 120 minute game, Howard made a total of 16 saves, a total that is unsurpassed in World Cup competition. Many of those saves, it should be mentioned, were of the spectacular variety.
The praise of Tim Howard was universal after the match. Coach Jurgen Klinsmann, opponent Vincent Kompany and even US Vice President Joe Biden were all effusive in their praise of the US goalkeeper.
-
According to @twitterdata, there were 1.8 million mentions of Tim Howard during the Belgium/United States game. TwitterReverb has the graph of the Tweeting action over the course of the game -
Graph
As you can see, there were notable spikes (as high as 60,000 Tweets per minute) over the course of the game as Howard continued to make unbelievable saves.
-
It's safe to say that Howard's stock has risen tremendously following his performance against Belgium.
Howard recently signed a contract extension with Everton that will keep him with the club until 2018, so he won't be able to cash in with a new deal. However, don't be surprised if Howard cashes in with some new sponsorship deals, as he is now the biggest name in US soccer.