The Fall of Italian Club Football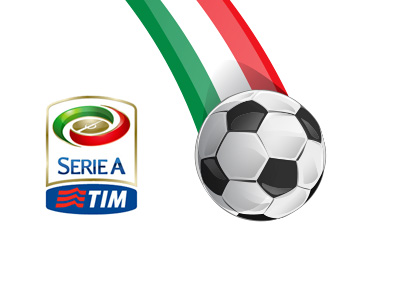 As somebody who has fallen out of love with the English game quite massively over the last few years, I found the outstanding article by Rory Smith (link below) recently to be quite the tonic for my own views and (in some ways) hopes. It looks into the blight of the Italian football system and compares it with the current road English football is taking, and how the current state of Calcio could be the future state of the English system, too. As a Scot with a long-standing support for both Celtic and Liverpool (yeah, yeah!) I've found myself at some kind of brief crossroads whereby;
I hate the English league as it's effectively damaged Celtic for the long-term. Now seen as a toy of the EPL and a proving ground before some team with a hundredth of the fan base cherry-picks a player far too good for them, Celtic are a European Cup winner who are effectively another hurdle to get kicked in the face by a "giant" like Southampton.
I hate the English league because it's intoxicating desire to beep its own horn has taken over Liverpool completely - it now just feels the same as the rest of the toxic nonsense down the road from me. In times of crisis the onus is on spending, not playing or coaching. This makes me quite angry - to hear some half-wit spouting in the middle of the street about how his club "need to buy a £40m" player or some other such entitled tripe makes me want the English game to go bust.
Now, as the link above alluded to, the parallels between the route of the English game and the Italian Serie A TIM could not be more closely linked. The starry eyed league of stars and magic I loved so much as a kid is now a playground for rejects from England and players looking to get noticed in England, Germany and in Spain.
If I get annoyed that clubs like Celtic - a massive club who has always had financial limitations due to the nation we're part of - can be marginalized, how terrible must it be to be a Milan or Internazionale fan? These are two of the biggest clubs in the world, easily. Their trophy haul and fan base worldwide is the envy of the majority of world football. The problem is that nowadays they have players with absolutely nowhere near the caliber quality required of that shirt.
The decimated state of the league - half-empty, crumbling, rented stadia and almost constant fighting between fans and the board - only makes their current position even more difficult to accept as a fan of Italian football. But when you never plan for tomorrow and pay for everything with never-never money, you will find yourself one day going from Wesley Sneijder to Zdravko Kuzmanovic.
The change for Italian clubs is going to be one of immense difficulty to get to in the first place. Clubs need to have patience, turn to their academies, and ditch the old mantra of never giving youth a chance until they literally outshined the expensive "stars" brought in at great cost every summer. The problem is that patience at the top end of football - especially in a country with such history as Italy - so projects are forever binned half way through or even a short few months in.
There are many people out there who can give you a more complete view of the problem that faces Calcio than myself, but as somebody with a passion for the league it's truly saddening to see it so low and my only hope is that English football learns before it gets into such a sorry state.
There will come a time when the wealth and power returns to Italy, but at the moment that could not seem further away.
--
Rory Smith Article - ESPNFC