The Summer Transfer Window Starts on July 1st, 2013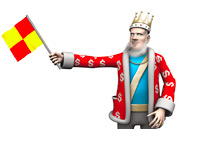 The summer transfer window in the five major European football leagues starts on July 1st and ends on August 31st.
This is a very exciting time in European football as clubs have the opportunity to strengthen their squads and attempt to bring in star players that will help them get results on the pitch and sometimes off the pitch for marketing and business reasons.
England, France, Germany, Italy and Spain are Europe's biggest football markets and their leagues account for the majority of the biggest transfers. Some of the signings have already been negotiated and can be made official during the transfer window, but most of the business gets done in July and August.
What will the biggest signings of this year be?