Schedule of Major Football Events This Summer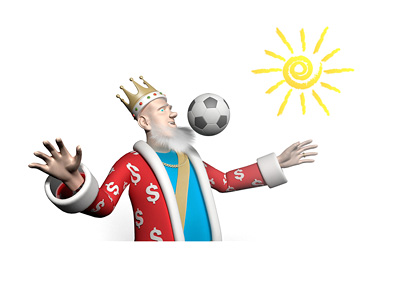 Wow. What a Champions League final it was. Congrats to Barcelona on winning the treble. But what is next? What do we look forward to this summer before the next season starts in the second half of August?
Luckily for football fans there is a lot going on. Here is a list of events to follow in the coming months.
1. FIFA Under 20 World Cup New Zealand is in full swing and the tournament round of 16 commences on Wednesday, June 10th. Germany, Brazil, Portugal and Colombia are the favourites to win. If you want to check out the emerging football talent, this is the tournament to watch.
2. Copa America Chile starts on June 11th. This is a big one. Argentina, Brazil, Chile and Colombia are the favourites. The world's biggest football stars including Messi, Neymar, Aguero, Rodriguez, Falcao, Vidal, Sanchez etc. will be on display there. Looking forward to this one.
3. Euro 2016 Qualifiers 6th round of games will be played between Friday, June 12th and Sunday, June 14th. Total of 26 games will be played including Croatia vs. Italy, Wales vs. Belgium and Republic of Ireland vs. Scotland.
4. UEFA Champions League qualifiers begin on June 30th. The initial rounds of qualifying will feature some of the smaller European teams, but as the tournament evolves the likes of Manchester United, Ajax etc. will join the party.
There are also plenty of pre-season friendly tournaments happening this summer.
Here is a quick list:
International Champions Cup 2015 will take place between July 11th and August 5th across North America, Australia and China. Some big names including Barcelona, Real Madrid, PSG, Man City, Chelsea, Inter, Milan and Manchester United are set to participate.
Emirates Cup is happening on the weekend of July 25 - 26th. Arsenal will be joined by Olympique Lyonnais, Villarreal and VfL Wolfsburg in this year's edition. This friendly tournament happens more or less every year in London since 2007.
Audi Cup 2015 Munich will take place on August 4 and 5th. The participating teams are Bayern Munich, Real Madrid, AC Milan and Tottenham Hotspur.
In addition to all this football there is also the FIFA Women's World Cup taking place in Canada right now. The final will be played on July 5th.
And last but not least, the MLS season is in full swing across North America. This league is growing by leaps and bounds and will soon become part of the mainstream. Kaka, Villa, Gerrard and Lampard are some of the better known players that have joined the league this season alone. Andrea Pirlo could potentially join this season too according to the reports.
Anyway, a lot is going on this summer.
Enjoy the games everyone!