ISteven Gerrard Signs with LA Galaxy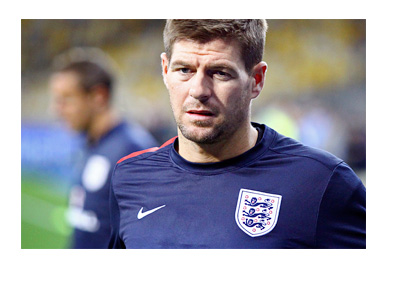 The pursuit of Steven Gerrard by Major League Soccer (MSL) club Los Angeles Galaxy began in earnest with Landon Donovan's retirement announcement in August 2014.
During his two seasons with Galaxy, a reported amount of 9 million dollars will be paid to Gerrard — $3 million when he joins the club midseason and $6 million in the next year. MSL's contribution to the deal is said be to the tune of $750,000.
Gerrard will fulfill his contract with Liverpool by playing for them till May when the EPL ends. He will join Galaxy with the opening of the transfer window July 8, although it's still not clear whether he will replace Donovan as a forward or attacking midfielder in the team lineup.
Bruce Arena, general manager of Galaxy said he wasn't worried and that a player of Gerrard's calibre would fit into the team anytime.
The deal announced last Saturday makes it one of the most significant to take place in Galaxy's 19-year old history. Although Gerrard may not be as sharp as he was in his prime, the Liverpool midfield legend's immense playmaking skills, astute sense of the game and rich experience is expected to make him an instant box-office draw in the States.
The five-time Major League Soccer champions have a penchant for roping in big English Premier League players. The last 9 years saw them sign two former English National side captains. One is Steven Gerrard, of course and the other David Beckham. They also had in their rolls Irish national team captain Robbie Keane an EPL legend and one of its most prolific scorers.
Gerrard started his 26-year career with Liverpool when he was just 8. Since then he has straddled the club with 696 appearances and 182 goals. In his tenure with the Reds he won 2 FA Cups, 3 League Cups and 4 European titles. But the only thing that has eluded him was an English Premier League title, which is why he would dearly want to add a couple of MSL titles under his belt when he's around in the States.
The one reason Gerard said he was tempted to join Galaxy was the kind of success they have had recently in the Major League and its proven history.
But, he has indeed very big shoes to fill. Landon Donovan is considered the greatest US footballer of all time and an American icon in his own right.
So it will be a new land, a new beginning and a new chapter in the life of one of England's most beloved sports person.
The Liverpool legend's words summed it all "The time's right for myself and my family for the change, for the fresh challenge."