Tottenham Hotspur Extend Deal With Manager Mauricio Pochettino for Two Additional Years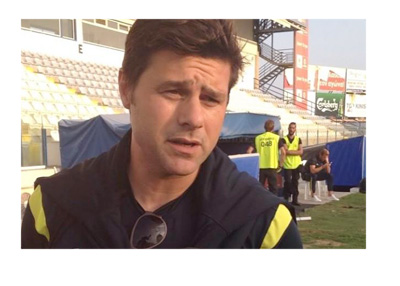 Mauricio Pochettino is a wanted man.
The Argentine manager has worked wonders at Tottenham over the last few years, making them into a title contending team with a bright future and a place in the UEFA Champions League next season. The list of clubs who are interested in his services is long, but Pochettino has decided to continue with the Spurs and has agreed to a deal that extends his stay until year 2021.
This is a wholesome move by a wholesome manager, who could have gone to a much bigger club for a lot more, financially speaking.
As Pochettino said himself, he has a great thing going on at Spurs and there is no need for change. He has the support of the club and fans, the vibe on the training ground is great and he has a roster of young stars 'with potential to be top'.
Pochettino originally arrived from Southampton in 2014 on a five-year deal, and this new agreement improves his conditions and extends his stay for additional two years. He will, reportedly, be receiving a salary of £5.5m / year.
Nice work by the Tottenham chairman Daniel Levy for keeping their star manager.