Barcelona Team With Highest Salary Cap in Spanish La Liga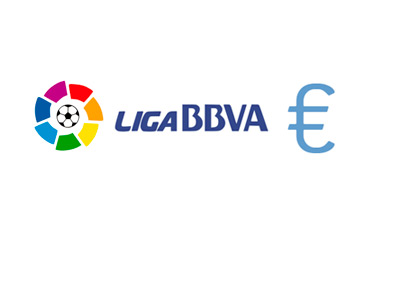 The Spanish National Professional Football League (Liga de Fútbol Profesional) met yesterday and determined the salary caps for each member of the Spanish Primera and Segunda divisions.
The salary cap in this case is the difference between club revenues and their non-sporting overheads. The non-sporting overheads include travel, safety, maintenance etc.
According to the numbers published by Marca, Barcelona are the team with the largest salary cap in Spain.
Here is the full list of Spanish Primera clubs and the salaries they are able to pay, in order to stay in accord with the Spanish National Professional Football League and the FIFA Financial Fair Play rules:
1. Barcelona: €347.9m
2. Real Madrid: €328m
3. Atletico Madrid: €105
4. Sevilla: €78.6m
5. Valencia: €73m
6. Atlhetic: €49.9m
7. Villarreal: €44.2m
8. Real Sociedad: €38.9m
9. Espanyol: €32.2m
10. Malaga: €27.5m
11. Granada: €22.8m
12. Celta: €18.7m
13. Getafe: €18.7m
14. Levante: €17m
15. Rayo Vallecano: €15.8m
16. Deportivo: €15.3m
17. Cordoba: €14.2m
18. Eibar: €12.8m
19. Elche: €12.5m
20. Almeria: €11.7m
--
The difference between what Real Madrid and Barcelona are able to pay for their players is huge compared to what other La Liga clubs are able to.
The above numbers are salary caps. They do not mean that the named clubs pay the maximum allowable amount.