2014/15 Spanish La Liga Top Goalscorer Odds - Ronaldo and Messi Favorites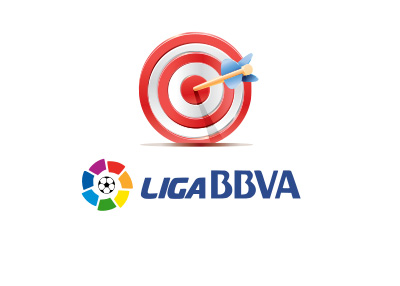 On this page we take a look at the 2014/15 Spanish La Liga top goalscorer odds.
For the past five seasons, it has been all about Lionel Messi, who won the league's top goalscorer title three times, and Cristiano Ronaldo, who won it twice, most recently in the 2013/14 season.
Now that Luis Suarez is part of the equation, since joining Barcelona from Liverpool this summer, will he have something to say about the Spanish football pecking order? He has an eight game suspension to serve for the biting incident at the FIFA World Cup, but a similar punishment did not stop him from winning the top goalscorer title in the English Premier League last season.
Here are the odds for the top goalscorer in the 2014/15 Spanish La Liga:
Cristiano Ronaldo 8/11
Lionel Messi: 11/8
Luis Suarez: 10/1
Karim Benzema: 25/1
Mario Mandzukic: 25/1
Junior Neymar: 33/1
Gareth Bale: 40/1
James Rodriguez: 50/1
Antoine Griezmann: 66/1
--
Ronaldo and Messi, the world's best and most expensive footballers, are the favorites again.
Maybe Atletico Madrid's new striker, the Croatian international, Mario Mandzukic, will be a worthy replacement for Diego Costa, who almost won the top goalscorer title last season, before departing for Chelsea FC?
Maybe it's time for Neymar Junior to shine?
We will find out what happens soon enough.
The Spanish La Liga season kicks-off on Saturday, August 23rd, 2014.