Italian Serie A Top Goal Scorer Betting Odds - 2013/14 Season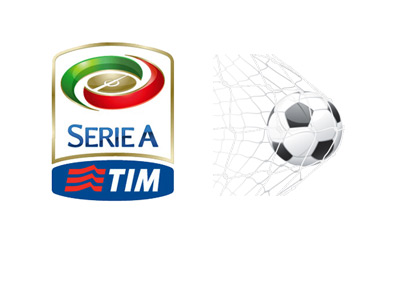 Eleven out of thirty eight games have been played so far in the 2013/14 Italian Serie A and it seems like a good time to take a look at the betting odds for this season's top goal scorer title.
Giuseppe Rossi, Fiorentina's new arrival from Villlarreal, has scored nine goals so far this season and is on the top of the list for winning the Serie A Golden Boot. Gonzalo Higuain, Napoli's arrival from Real Madrid, has scored six goals so far and is the second favourite. Juventus striker, Carlos Tevez, who made a move from Manchester City in the summer, also has six goals so far and is the third favourite, alongside the Inter Milan striker Rodrigo Palacio.
Here are the top contenders, according to the odds, for the 2013/14 Serie A goal scorer title:
Giuseppe Rossi: 7/2 (9)
Gonzalo Higuain: 13/2 (6)
Carlos Tevez: 7/1 (6)
Rodrigo Palacio: 7/1 (7)
Mario Balotelli: 10/1 (3)
Alessio Cerci: 10/1 (8)
Alberto Gilardino: 20/1 (5)
Marek Hamsik: 25/1 (6)
Antonio Di Natale: 25/1 (4)
Jose Maria Callejon: 25/1 (6)
Mario Gomez: 28/1 (2)
Some other notable mentions are AS Roma's Francesco Totti at 40/1 and Lazio's Miroslav Klose who is valued at 28/1.
One question that pops into mind is if Giuseppe Rossi's awesome scoring run will continue once the ex-Bayern Munich star, Mario Gomez, is back on the team from injury.
Let's see how things play out in Italian Serie A.