Radamel Falcao Moving to Real Madrid According to Reports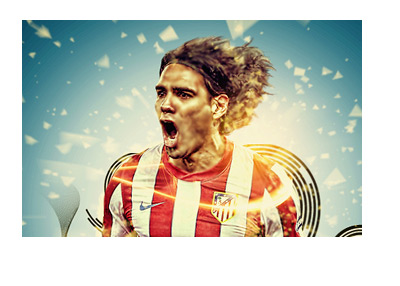 Update: Falcao siged with Manchester United on a £12m season-long loan.
--
On the last day of the transfer window, Arsenal, Manchester City and Real Madrid are all in contention to sign the £55m AS Monaco striker, Radamel Falcao.
The player announced a move to Real Madrid yesterday via Twitter, but deleted the post shortly after.
Falcao was not featured in Monaco's Saturday game vs. Lille.
--
The Colombian striker, Radamel Falcao, is on his way to Real Madrid, according to the reports.
Radamel Falcao (28) was a force to be reckoned with while playing for Atletico Madrid, before making a big money move to AS Monaco last summer.
Falcao was sidelined for the big part of last season with a torn ACL, an injury that prevented him playing at the World Cup this summer.
It was always thought that Radamel Falcao was going to end up at Real Madrid, but since he played for the city rivals, Atletico, the direct transfer was not an option.
Real Madrid have liberated some funds recently with the sale of Angel Di Maria to Manchester United and the Falcao purchase could be money very well spent.
Falcao is a top strikers and he belongs at Real Madrid.
--
Illustration:
Khalid Magdi