UEFA Champions League - PSG vs. Barcelona - Quarter Finals - 1st Leg - Betting Preview and Odds
Paris Saint-Garmain (PSG) are hosts to Barcelona in the first leg of the UEFA Champions League quarter-finals at Parc des Princes stadium in Paris on Tuesday, April 02, 2013 at 20:45 CET.
PSG beat Valencia (3-2 on aggregate) in the last round while Barcelona beat AC Milan (4-2 on aggregate) with an epic 2nd leg comeback.
On the PSG side, Ibrahimovic is available as his two-game suspension was reduced to one, Lucas is back from injury and Lavezzi is rested after missing the weekend game vs. Montpellier. Barcelona's head coach Tito Vilanova is back, Xavi and Jordi Alba have been declared fit while Puyol (knee) and Adriano (hamstring) will miss the first leg match in Paris due to injuries.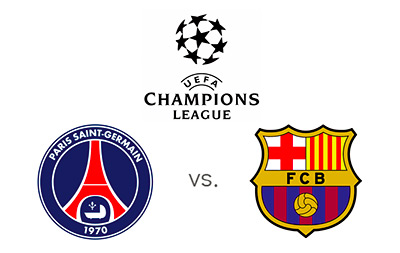 PSG 4/1
Draw 29/10
Barcelona 3/4
After their performance at Camp Nou vs. Milan looks like not many dare betting vs. Lionel Messi and Barcelona. The odds above mean that a $100 bet on PSG could bring $400 in profit while the same bet on Barcelona could bring $75 in profit.
Goalscorer odds are as follows:
Lionel Messi 4/7
David Villa 6/5
Zlatan Ibrahimovic 6/5
$100 on Messi to score could bring $75 in profit while the same bet on Villa and Ibrahimovic could bring in $120.
Over the weekend PSG beat Montpellier 1-0 at home while Barcelona tied Celta Vigo 2-2 away.
The matchup between PSG and Barcelona is labeled as the 'Nouveau Riche' vs. 'Pedigree'. It is a little surprising to see Barcelona as such big favourites, guess we will have to wait and see.
Looking forward to the game!