Game Preview: Juventus vs. Monaco - UEFA Champions League - Quarter-Finals - First Leg - Tuesday, 14/04/2015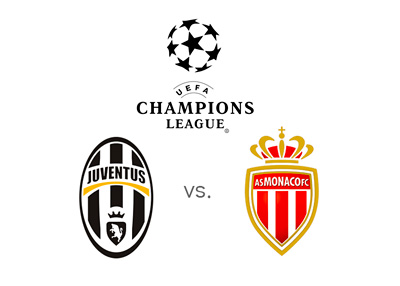 Juventus would very much like to put the embarrasment of losing to Serie A bottom-scraper Parma on Saturday. Playing without stars like Tevez, Morata, Pirlo and Pogba, the Bianconeris will consider the 1-0 defeat just a blip in their path to much bigger things.
Juventus just showed how they could bounce back from tight situations when they thrashed Fiorentina 0-3 in a crucial Coppa Italiana semi-final clash after being down 1-2 at home in the 1st leg. When it came to their performance in the UEFA Championship League, they were even more impressive, beating Borussia Dortmund at the Westfalenstadion stadium 0-3 in front of overtly partisan crowds. They now face an ultra defense-oriented Monaco FC in the quarter-finals. It's their near attack-proof backline that saw the French club get past Arsenal on a 3-3 aggregate in the Round of 16. Preventing goals hasn't been much of a problem for Monaco, but scoring them has been a matter of some bother. In fact, cracks were beginning to show in their defense as well during their 2nd leg Round of 16 clash with Arsenal at home when they lost 0-2 but were saved by a miracle away-game scoreline of 3-1 in their favour registered in the 1st leg match at the Emirates a month ago.
Juventus will probably be without the services of their mercurial 22-year central midfielder Paul Pogba out with a thigh injury. Another midfielder Claudio Marchisio will miss the 1st leg clash owing to a knee injury. Andrea Pirlo should be back and so should Andrea Barzagli which will give a huge boost to an already solid Juventus defense. Arturo Vidal is playing superbly upfront as he showed against Dortmund and he seems ably assisted by Carlos Tevez (the club's and Italian Serie A's highest scorer this season) and a in-form Alvaro Morata who also has been among the goals of late. An example of the Bianconeri's recent dominance on the field has been that Dortmund managed to get only 5 shots on their goal in 180 minutes of playtime over the two legs.
Although Monaco had the best defensive record in the UEFA Champions group stage, conceding just four goals, their backline is going to be severely tested by a rampaging Juventus attack spearheaded by Carlos Tevez & co. Friday night's 0-3 win over 12th placed Caen should give them some comfort. Monaco are now in the 3rd place in the Ligue 1 standings and just 4 points behind toppers PSG. (The side from the French capital have one game in hand).
The fact that the 1st leg will be played at the Juventus stadium gives the Italian champions an automatic home advantage. One cannot expect them to commit the same silly mistakes Arsenal made against Monaco in the previous round. History is on their side too as the Bianconeri haven't lost to any French side at home which contrasts sharply with the French club's poor track-record of never having won a match on Italan soil.
The last time these two had met was in the semi-finals of the 1997-98 season which Juventus won 6-4 on aggregate. The Italian club eventually went on to become runners-up that year. The odds for the 1st leg clash are overwhelmingly in favor of the hosts. Juventus are comfortably on their way to a fourth consecutive Scudetto (Serie A title) and are the bookmakers' fourth choice to win the UEFA Champions Cup.
Odds for a Juventus win: 2/5
Odds for a draw: 16/5
Odds for a Monaco win: 8/1