Game Preview: Juventus vs. Borussia Dortmund - UEFA Champions League - Round of 16 - First Leg - Tuesday, 24/02/2015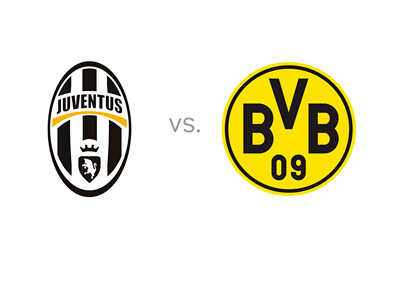 Borussia Dortmund's dismal performance in Bundesliga contrasts sharply with their showing in the European outings. They topped the Group D where they shared 13 points with Arsenal and came out ahead by virtue of goal difference. Juventus on the other hand had to play second fiddle to Atletico Madrid in their Group A outing with 10 points to the Spanish champion's 13.
But Juventus definitely start as favorites when they host Borussia in Torino on 24 February night. For Juventus manager Max Allegri the 4-3-1-2 formation seems to be working fine with Paul Pogba and Carlos Tevez in prime form. Andre Pirlo is showing signs of aging. But this hasn't stopped the club from taking a comfortable 10 point lead over rivals AC Milan in the Serie A standings. Buffon between the posts lends additional courage to the club's backline. Apart from Pogba and Tevez, the Serie A leaders have a wealth of talent to choose from with the likes of Pirlo, Evra, Bonucci and Vidal dotting their ranks. In Arturo Vidal they have player who can feature in both offensive and defensive roles, has tremendous shooting power, good passing qualities and a decent header to boot.
Marco Reus's decision to stay with Borussia Dortmund seems to given his hometown club a shot in the arm. From a lowly 16th a couple of months ago the club has recovered to a somewhat respectable 10th in the Bundesliga standings currently. They have won 4 out of their 5 league outings in succession and drawn one. But an over-dependence on Reus's attacking midfield prowess could be the club's undoing when they meet their Round of 16 rivals in Torino on Tuesday night. The 3-2 win against Bundesliga bottom-scrapers Stuttgart SV last week ought not to be taken as a source of inspiration by any means. Marco Reus's 89th goal prevented the match from petering into an ignominious draw for Dortmund. Although they topped the Group in the Champions League Dortmund didn't finish the way they started, losing 0-2 to Arsenal and drawing 1-1 with a not so strong Anderlecht, who were later eliminated.
All this makes one feel that Juventus won't find the going at Torino difficult unless Borussia come up with some unexpected magic; which is why fans of Marco Reus would dearly want him to deliver for his hometown club on Tuesday night.
The odds obviously are very much in favor of the Italian club.
For a Juventus win : 21/20
For a draw: 12/5
For A Borussia Dortmund win: 13/5