Game Preview: Chelsea vs. Liverpool - English Premier League - 31/10/2015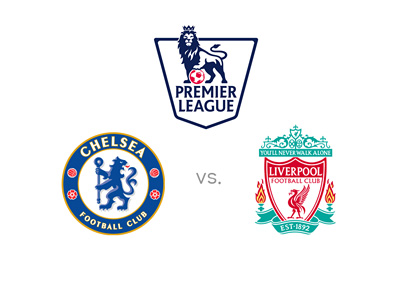 The biggest game this coming weekend is the English Premier League clash between Chelsea and Liverpool. It is taking place on Saturday, October 31st, 2015 at Stamford Bridge in London.
After ten rounds of games played, last year's champions, Chelsea, are in fifteenth place with only 11 points to their name. The team coach, Jose Mourinho, who just signed a lucrative long term deal with the club, is under pressure to perform. After losing to West Ham last weekend and then getting kicked out of the Capital One Cup mid-week by Stoke City, The Blues have to step it up and save their season.
Liverpool have also had a disappointing start to the season and are at the moment in ninth place with 14 points. The Reds have had a recent change in management, with Jurgen Klopp, the ex Borussia Dortmund coach, taking over. His first two EPL games in charge were draws vs. Tottenham (0-0) and Southampton (1-1). In the Capital One Cup, on Wednesday, Liverpool eliminated Bournemouth (1-0).
The odds for the upcoming match are:
Chelsea: 11/10
Draw: 5/2
Liverpool: 14/5
The money is on Chelsea to win at home.
It looks like a lot of people still believe that Chelsea will surface from all the negativity that is surrounding them at the moment. They have uncharacteristically lost twice already at home, to Crystal Palace and Southampton of all teams.
Can Liverpool with Klopp in charge make a statement on Saturday?
Chelsea will probably be without their main striker, Diego Costa, due to injury. They have also been playing with their substitute goalie Asmir Begovic, as Thibaut Courtois is out for some time.
Liverpool, on the other hand, will not be able to count on injured Daniel Sturridge who has been on the sidelines for most of the season.