Preview: Barcelona vs. Real Madrid - 2014 Copa del Rey Final - Wednesday, 16/04/2014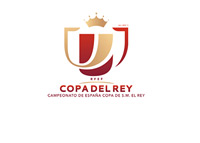 Barcelona and Real Madrid are meeting in the Spanish Copa del Rey (King's Cup) final on Wednesday, April 16th, 2014 at the Mestalla Stadium in Valencia.
Real Madrid are coming into this game having just defeated Almeria 4-0 in the league with an impressive performance. Mid week, they lost 2-0 in the Champions League away to Borussia Dortmund, but qualified to the semi-finals of the tournament 3-2 on aggregate. Cristiano Ronaldo is injured and the team will have to do this battle without him.
Despite being dominant, Barcelona just lost to Granada 1-0 in the Spanish La Liga, only days after getting ejected from the Champions League by Atletico Madrid, 2-1 on aggregate. Messi, Tata Martino, Pinto and co. could use a win here. Nothing like winning a trophy in the cup final against the Los Blancos to lift the spirits.
In the semi-finals Real eliminated Atletico Madrid, 5-0 on aggregate, while Barcelona beat Real Sociedad 3-1 on aggregate.
The odds for the upcoming match are:
Barcelona: 11/8
Draw: 13/5
Real Madrid: 7/4
Full Time Result:
1-1 @ 6/1
2-1 @ 17/2
1-2 @ 9/1
1-0 @ 10/1
2-2 @ 10/1
--
We will update the goalscorer odds when they become available.
It should be an awesome game. The El Clasico always is.
The kick-off is at 9:30pm CET.