Game Preview: Arsenal vs. Liverpool - English Premier League - Saturday, 04/04/2015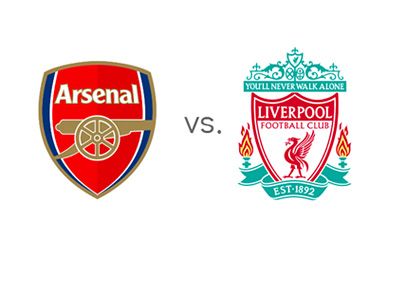 Brendan Rodgers could have a problem on his hands while choosing his starting XI for Liverpool for their weekend Derby clash against Arsenal on April 4. Steven Gerrard and Martin Skrtel are out on suspension, the former being red-carded at Anfield a week ago. The biggest blow to the Reds could come from Daniel Sturridge's hip-injury which could rule out the dynamic 25-year old forward for a month. Despite finding it difficult to adapt to the 3-4-2-1 formation of Brendan Rodgers, he has still managed to get goals for the Reds. Adam Lallana's injury compounds the problems upfront. Rodgers ultimately will have to settle for someone like Mario Balotelli to combine with Coutinho and Raheem Sterling. Henderson and Allen in the midfield and Can, Lovren, Sakho and Lucas marshalling the defense could be a possible scenario. Sterling who is so vital in any Liverpool attacking scheme may have to undergo a treatment for an existing knee injury - a genuine cause for concern to the jaded Reds.
Arsenal can definitely feel themselves on top going into Saturday's clash. Olivier Giroud has filled in the void created by Alexis Sanchez's recent loss of form. The French striker has already found the back of the net 11 times in 2015. Along with Danny Welbeck he will spearhead Arsene Wenger's favourite formation of 4-4-2. Welbeck was brilliant in England's Euro Cup qualifier with Lithuania getting a goal in the 45th minute. But a knee injury during the match could possibly rule out the Arsenal dynamo. Theo Walcott seems to be a likely replacement in such a scenario. Arsenal have won all their previous six encounters, including the 2-0 win at Monte Carlo against Monaco in the UEFA Champions clash and a 2-1 victory against Manchester United. They have scored on 13 occasions from these 6 outings and let in just three.
Liverpool on the other hand have won just three of their recent 6 matches, lost twice and a 0-0 draw against a relegated Burnley. They have found the back of the net only 6 times and conceded four.
Arsenal haven't won against Liverpool since November 2013 and suffered two humiliating losses in the 2013-14 season that included a 1-5 drubbing at Anfield in February 2014. The Gunners definitely would like to rectify that. Odds point to such an outcome.
Odds for a Arsenal win: 4/5
Odds for a Draw: 13/5
Odds for a Liverpool win: 10/3
Liverpool look like bowing out of the race to be in for the next years Champions League. Even a win at the Emirates, which seems unlikely, will leave them at the 5th position behind Manchester United in the Premier League rankings. The case for Arsenal gets stronger and this could very well be the season where they could end runners-up for the first time in over a decade and, of course, qualify for the Champions League for the 18th consecutive time.