Game Preview: Arsenal vs. Besiktas - UEFA Champions League Qualifications Playoff - 2nd Leg - Wednesday, August 27th, 2014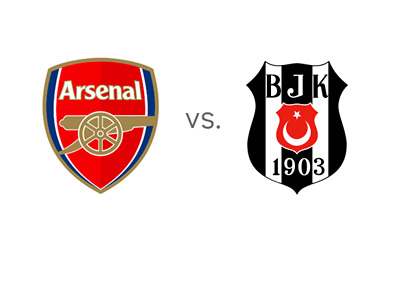 After a 0-0 draw in Istanbul, Arsenal host Besiktas in the second leg of the UEFA Champions League qualifications playoff, on Wednesday, August 27th, 2014.
The winner proceeds to the UEFA Champions League group stage, while the losing side will continue their international season in the less desirable UEFA Europa League.
The first match was fairly even. There were plenty of chances on both ends of the pitch. Demba Ba almost opened the scoring from the kick-off for the hosts, forcing Szczesny to make a difficult save, after being nearly caught off-line. The new signing, Alexis Sanchez, featured for Arsenal, while the German World Cup winning trio, Ozil, Mertesacker and Podolski, were rested.
Aaron Ramsey will miss the upcoming match for the Gunners, due to a red card (two yellows). Besiktas' coach, Slaven Bilic, will also have to watch the game from the stands, as he received a suspension for being too active on the sidelines during the last match.
The odds for the upcoming match in London are:
Arsenal: 4/11
Draw: 15/4
Besiktas: 7/1
To Qualify
Arsenal: 2/9
Besiktas: 3/1
--
Arsenal are the favorites to win the upcoming match and qualify for the Champions League group stage. The most likely scorelines, according to the odds, are 1-0 and 2-0 victories for the hosts, both offered at 11/2.
This is a big money game. The Champions League football brings in a large income to participating teams. Arsenal have had to participate UCL qualifications six times already, and until Tuesday, they have had a perfect record, with twelve wins out of twelve matches.
This tie at the moment hangs in balance. One goal for Besiktas on Wednesday means that Arsenal will have to score at least two.
It should be a great game!
The near perfect pitch conditions at the Emirates Stadium could give Arsenal's technically superior squad an edge.