Net Worth of English Premier League Club Owners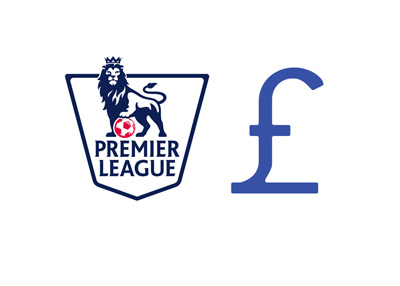 From sheikhs and Russian oligarchs to average Joe millionaires, here is what the current English Premier League owners' net worth statements look like at the start of the 2015/16 season.
Please note that while some clubs have multiple owners, here we list only the ones with the largest percentage of holdings.
1) Manchester City, Mansour bin Zayed Al Nahyan - £25,800M
2) Chelsea, Roman Abramovich - £6,400M
3) Tottenham, Joe Lewis - £6,300M
4) Arsenal, Stan Kroenke - £5,100M
5) Newcastle, Mike Ashley - £4,500M
6) Manchester United, The Glazer-family - £3,800M
7) Sunderland, Ellis Short - £3,100M
8) Southampton, Katharina Liebherr - £2,400M
9) Leicester, Vichai Srivaddhanaprabha - £1,800M
10) Liverpool, John Henry - £1,300M
11) Stoke, The Coates-family - £1,200M
12) Aston Villa, Randy Lerner - £1000M
13) West Ham, David Sullivan - £850M
14) Watford, Giampaolo Pozzo - £150M
15) Bournemouth, Maksim Demin - £130M
16) West Bromwich, Jeremy Pearce - £65M
17) Crystal Palace, Steve Parish - £58.1M
18) Everton, Bill Kenwright - £42.6M
19) Swansea, The Morgan-family - £41.3M
20) Norwich, Delia Smith and Michael Wynn Jones - £29.7M
--
There is a difference of three decimal places when we compare the net worths of the Man City owner and the owners of Norwich City.