Paul Pogba and Carlos Tevez Celebrate Winning the Italian Cup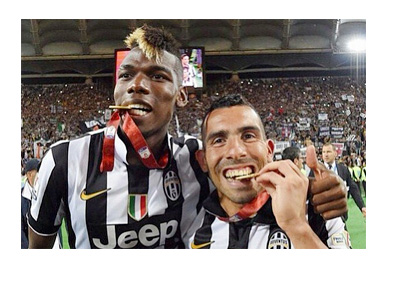 I just had to put this photo up.
From Pogba's Instagram account.
Here is Juventus winning Coppa Italia for the first time in twenty years. They won Serie A already this season (4th one in a row) and are heading to the Champions League final to play Barcelona on June 6th.
Quite a season for Juve.
Can they finish things off by winning the treble?
That game will be something.
Two best teams this year.
16 more days.