Pro Evolution Soccer 2015 Hits the Stores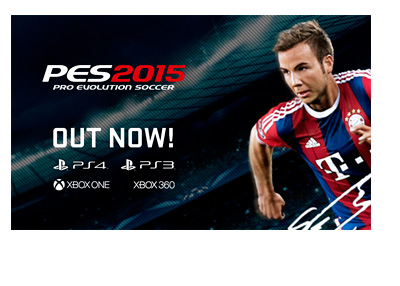 The famous Japanese-made Pro Evolution Soccer 2015 video game has been released in Americas earlier today and will be available worldwide on November 13th, 2014.
Pretty exciting!
Konami followed the game launch with a new trailer, accompanied with the following tagline: 'Join Mario Götze to celebrate the launch of PES 2015 which sees a true return to core PES values of total control, super responsive control and renowned gameplay, where the user has unrestricted control over how they play.'
Here it is:
--
Let's give the game a little time to settle now that it has hit the mass market. How close is it to the FIFA 15 experience? Is it better than FIFA 15?
Enjoy the game everyone!