Real Madrid Early Favorites to Win 2014/15 Spanish La Liga Season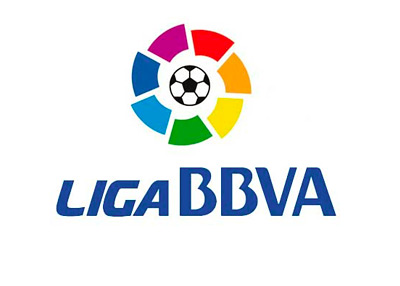 Here we take a look at the odds to win the upcoming 2014/15 Spanish La Liga season.
All things considered, it comes as no surprise to see Real Madrid on top of the list, closely followed by Barcelona FC. Last year's champions, Atletico Madrid, having lost a few key players in the summer transfer market, are third in line and could potentially struggle this season.
Here are the odds to win the 2014/15 Spanish La Liga:
Real Madrid: 5/6
Barcelona: 11/10
Atletico Madrid: 14
Valencia: 100
Athletic Bilbao: 150
Seville: 200
Vilarreal: 300
Real Sociedad: 300
Celta Vigo: 1000
Malaga: 1500
Espanyol: 2000
Getafe: 1500
Levante: 2000
Granada: 2000
Deportivo La Coruna: 2000
Rayo Vallecano: 2500
Elche: 3000
Almeria: 5000
Cordoba: 5000
Eibar: 5000
--
Real Madrid are looking good going into the new season. They have significantly strengthened their midfield with the additions of Toni Kroos and James Rodrigues, while the rest of the team is more or less the same as last season. It will be interesting to see who plays on goal for Los Blancos this year with three great goalkeepers on hand. Alvaro Morata left the club already, while the players rumored to be on their way out are Angel di Maria and Sami Khedira.
Barcelona FC have two new goalies in Marc-Andre ter Stegen and Claudio Bravo. Up front, Barca have added one of the world's most lethal strikers, Luis Suarez, and in the middle, the Croatian midfielder, Ivan Rakitic. If Barca can make the Neymar-Messi-Suarez trio tick, this could make for some great highlight reels this season. The players that have left the club this summer are Victor Valdes, Cesc Fabregas and Alexis Sanchez.
Atletico Madrid have lost Thibaut Courtois, Diego Costa and Filipe Luiz so far this summer and have replaced them with the Slovenian keeper, Jan Oblak, and ex-Bayern Munich striker, Mario Mandzukic. It would be something special if Atletico, under Diego Simeone, could be in the title race again this year.
The last club, other than Real, Atletico and Barca, to win the Spanish League was Valencia in 2003/04 season.
--
Looking forward to the upcoming La Liga season!