Odds and Game Preview - New York Red Bulls vs. Montreal Impact - July 13th, 2013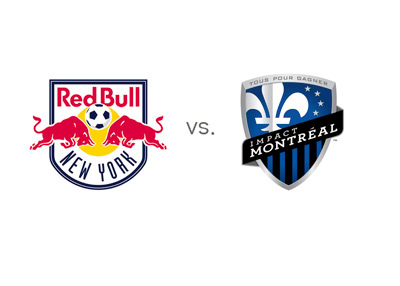 The MLS Eastern Conference number one and number three, Montreal Impact and New York Red Bulls face-off on Saturday July 13th, 2013 at the Red Bull Arena in New York.
The New York Red Bulls and Montreal Impact have played twice already this season with each team winning the match at home. The score in Montreal in March was 1-0, and then in New York, in May of this year, the Red Bulls won 2-1.
So far in the league Red Bulls have won 8 matches, tied 4 and lost 7, while Montreal Impact have won 9, tied 4 and lost 4.
Marco Di Vaio of Montreal Impact is currently the leading scorer in the MLS with 11 goals from 17 games. Thierry Henry is the leading scorer for the Red Bulls with 6 goals from 17 games that he played.
The odds for the upcoming game at the Red Bull Arena in New York have not been posted yet, but all things considered it should be a closely contested tie.
New York lost their last game vs. Colorado 2-0, while Montreal tied 1-1 with Chivas USA at home.
We will update the game odds on this page as soon as they are posted.
The kick-off is at 16:00 local time.
This should be an exciting match.