Many of Top European Football Teams are Under New Management for the 2013/14 Season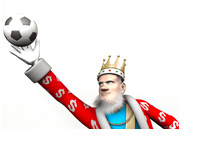 It has been a very busy transfer season so far for many of football's elite teams when it comes to their coaching staffs. Manchester United, Real Madrid, Bayern Munich, Paris Saint-Germain, Chelsea, Manchester City, Everton, Malaga and Napoli are some of the big European teams that have already changed managers this summer.
New management brings changes, and with so many of the top flight teams changing coaches this summer, it will be interesting to follow the upcoming player transfer season and the modifications that the new managers will implement at their respective clubs.
Bayern Munich secured services of the ex-Barcelona coach Pep Guardiola some time ago and it will be interesting to see what he will bring to the current UEFA Champions League, Bundesliga and German Cup winning squad.
Ex-Everton coach David Moyes was chosen to replace Sir Alex Ferguson as the coach of Manchester United. It will be a tough act to follow. What changes will we see at Old Trafford?
Jose Mourinho's transfer from Real Madrid to Chelsea FC was well publicized and the media will be on top of his every move at Stamford Bridge.
Carlo Ancelotti made a switch from PSG to Real Madrid, Michael Pellegrini left Malaga for Manchester City and Rafael Benitez took charge at Napoli after a short spell at Chelsea. Ex-France national team coach Laurent Blanc has been announced as the new manager of PSG and Bernd Schuster is the new man in charge at Malaga.
Now that the new coaches have been announced, it is time for the player transfer season to start on July 1st.
Very exciting times in Euro football!