FIFA World Cup Qualifying - Montenegro vs. England - Odds and Preview - 26/3/2013
Montenegro are hosts to England in the sixth round of the FIFA World Cup qualifiers in Group H on Tuesday, March 26th, 2013 at Podgorica City Stadium.
This is a key matchup in Group H. Montenegro are at the top of the tables with 13 points after five matches and England are in second place with 11 points. This is a must win game for England as the Montenegro victory would mean 5 points of breathing room for the former Yugoslav Republic with 4 games to go.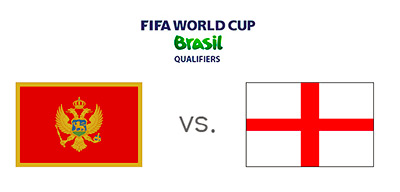 Montenegro 7/2
Draw 5/2
England 4/5
This means that a $100 bet on Montenegro returns $450 while the same bet on England returns $180.
England are favourites here. They showed no mercy vs. San Marino on Friday and won the game 0-8. In the qualifications match before they tied Poland 1-1 in October of 2012. Montenegro beat Moldava last 0-1 after taking points from San Marino at home 3-0 in November of 2012.
England played couple of friendlies between meeting Poland and San Marino. They lost to Sweden 4-2 in November of 2012 and then beat Brazil 2-1 in February of this year.
Montenegro and England met in the qualifiers for European Championship in 2011 and the score in Podgorica was 2-2.
According to the FIFA rankings, England are world's 4th best team at the moment while Montenegro are in 28th spot.
This should be a great match.