Where is Marco Reus Going Next?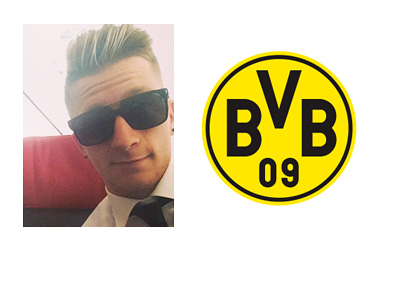 The €25m release clause for Marco Reus at Borussia Dortmund becomes active at the end of the season and the big clubs are lining up to snatch him.
The 25 year old German international will likely be one of the top targets in the 2014/15 summer transfer market.
These are the current betting odds for the left winger's next destination:
Liverpool: 7/4
Real Madrid: 3/1
Bayern Munich: 4/1
Man City: 4/1
Barcelona: 5/1
Man Utd: 5/1
Arsenal: 7/1
Atletico: 7/1
Chelsea: 16/1
PSG: 16/1
Monaco: 25/1
Tottenham: 40/1
--
Borussia Dortmund paid €17.1m to Borussia Moenchengladbach for Reus back in 2012. The contract signed has a relatively low release clause, set at €25m , which will most certainly attract the big clubs.
Marco Reus is a star player and most teams would want to have him on their side.
It will be interesting to see where he ends up.
England, Spain, Munich?
--
Btw, Marco Reus, who was the German player of the year in 2012, played for the Borussia Dortmund youth team until he was 17.
Borussia Dortmund themselves are having a strange year. They are in the relegation zone in the German Bundesliga, while in the same time they are at the top of their UEFA Champions League group, having beaten Arsenal, Galatasaray and Anderlecht.