Manchester United Share Price Near 52-Week Low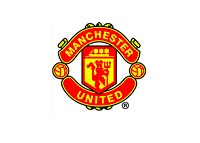 At the time of this writing, the shares of Manchester United plc (MANU), which are trading on the New York Stock Exchange, are valued at $15.03 a share, which is not far off from the 52-week low of $14.47.
It was not long ago that MANU shares traded at an all time high of $19.34. This was in May of 2013 when Manchester United celebrated winning their 20th English Premier League title. Following management change and poor performance on the pitch this season, it seems that the investors are losing faith. After twenty one games played this season, Manchester United are in seventh place, eleven points behind first place Arsenal. In the last six months, the company's value has dropped around $250m.
The Manchester United plc went public in August of 2012 at $14 a share. The all time low of $12.18 was reached shortly after, and then the stock climbed steadily until it peaked in May of 2013. It has been in, more or less, a steady decline since.
It will be interesting to see what happens with MANU as the season goes on. Is there a direct link between the stock price and the team's performance on the pitch?
Manchester United announced healthy financial results in autumn of 2013 and several new advertising partners have come on board since.
Is MANU a good buy right now?