Manchester United Revenue Breakdown 2011/12 Season
The third highest earning football club in the world, behind Real Madrid and Barcelona, is the English giant Manchester United. According to the accounting company Deloitte and their annual publication 'Deloitte Money League' Manchester United brought in €395.9m in revenues in the 2011/12 season.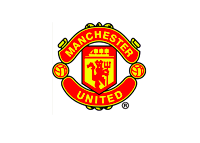 Commercial revenues accounted for €146.4m or 37% of the total, broadcasting revenues for €128.5 or 32% and matchday revenues for €122m or 31% of the total.
Manchester United didn't have the best year on the pitch last season. They just barely missed out on the English Premier League title and they had an early exit out of the UEFA Champions League. Manchester United on the other hand performed well off the pitch by signing a world-record $559m 7-year shirt deal with General Motors for Chevrolet to be the team's exclusive sponsor starting in 2014/15.
The club's attendance for league's matches in the 2011/12 season was 75,387 and the average revenue per game was €4.9m.
Manchester United are having a stellar year so far in the 2012/13 season. They are in the #1 spot in the English Premier League and they are through to the UEFA Champions League round of 16 where they are facing Real Madrid.
Manchester United were the world's highest earning club for 8 years straight from 1996/97 season until 2003/04.
The General Motors deal, which is worth $70m in the first season alone is likely to put Manchester United back in contention for the title of the world's highest earning football club.
Source:
Deloitte Football Money League 2011/12