Manchester United Announce Record Quarter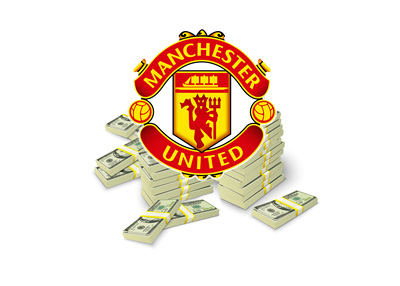 Manchester United may not be doing so hot on the pitch, but they sure know what they are doing when it comes to promoting and cashing in on their brand.
Man United are one of the top football clubs in the most popular league in the most popular sport in the world. Their corporate office just announced revenues for the quarter ending March 31st, 2016. It was a record one. By far.
The 20th Century Fox, Gulf Oil International, YouC1000, Columbia and Chinese media outlet Sina Sports all became new commercial partners during this fiscal quarter. £123.4m in revenues came in during these three months. A 29.9% increase compared to the same quarter last year. Commercial income rose by 37.7%, sponsorship revenue by £1.3m.
Compared to last year, extra pounds also came in from participating in the UEFA competitions. About £6m extra.
--
Overall, things are looking good for the Red Devils.
The English Premier League international broadcasting rights are set to increase by 40% in the 2017-2019 cycle. The sport is growing by leaps and bounds, especially in Asia, where the Manchester United brand is doing well. The side from Old Trafford is positioned to be a profitable venture for years to come. The projected revenues for 2016 exceed £500m.
The current roster of players is young with a bright future ahead of them. As criticized as he may be by some, the team manager, Louis van Gaal, is doing a fine job setting things up for down the road.
Well done Man Utd.
--
It will be interesting to see if Man United can grab a Champions League spot in the last round of EPL games on Sunday. Looks unlikely, but you never know.
--
Source:
Investis