Game Preview: Manchester United vs. Everton, English Premier League, 04/12/2013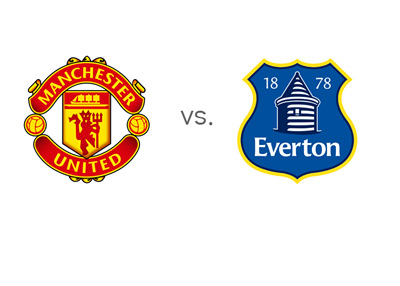 Manchester United will host Everton in the fourteenth round of the English Premier League on Wednesday, December 4th, 2013 at Old Trafford. The kick off is at 7:45pm.
One third into the season, Manchester United find themselves in eighth place, nine points behind first place Arsenal. After splitting points with Cardiff City and Tottenham in their last two EPL matches, the current champions will have to go hard for all three vs. Everton. Manchester United are gaining form and looking dangerous. Last Wednesday, Wayne Rooney and Co. destroyed Bayer 04 Leverkusen 0-5 in the UEFA Champions League. This coming Wednesday, David Moyes, the current Man Utd manager, will face his former club for the first time.
After thirteen rounds of games, Everton are in fifth place, two points ahead of United and one behind third place Manchester City. Romelu Lukaku and his teammates just ran over Stoke City on the weekend, beating them 4-0. In the match before, Everton drew with fourth place Liverpool 3-3. Everton are playing well and are a surprise this season. Roberto Martinez and his men have a great chance to qualify for Europe next year.
The odds for the upcoming match at Old Trafford are as follows:
Man Utd: 4/6
Draw: 14/5
Everton: 4/1
Manchester United are the favourites. A 100 € bet on the Red Devils could return 66 € in profit. The same bet on Everton could return 400 € in profit.
The most likely score, according to the odds, is 1-0, offered at 7/1.
Javier Hernandez and Robin van Persie, who is hoping to be fit to play (toe and groin), are the favourites to score at 6/5 each. Romelu Lukaku, who has eight goals so far this season, is the favourite to score for the guests at 13/8.
Can Manchester United stop the Lukaku train and get back into the title race?
Should be a great match!