William Hill Reports That Man Bet $350,000 on Argentina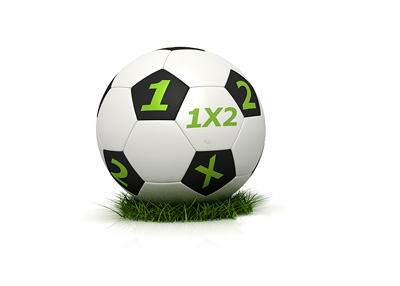 According to the William Hill Sportsbook, a man walked into the Tuscany Casino in Las Vegas and placed a wager of $230,000 USD on Argentina to beat Iran, straight up.
This wasn't enough for the man, however, as he left the casino and returned with an additional $120,000 a few minutes later. Again, he picked Argentina to beat Iran, straight up.
The first bet was made at -1150 (meaning that he had to bet $1,150 for every $100 in profit he hoped to make), while the second bet was made at -1200. The man's first wager was so large that he actually moved the line by himself.
So, if you are counting at home, this means that a single person bet $350,000 on Argentina to beat Iran. The man's potential reward? $30,000 profit on a $350,000 investment.
Clearly the man believed that Argentina was a mortal lock to win the game. After all, Argentina has Lionel Messi, one of the best players in the world on their team. Argentina is so good, in fact, that they are one of the favourites to win the tournament.
Iran, on the other hand? They were one of the lowest ranked teams heading into this year's World Cup. Surely they would be unable to withstand the Argentinian attack? Surely Argentina would win by 4 or 5 goals? That's what the oddsmakers were predicting, anyways, as the most likely score (according to the sports books) in the game was 4-0 Argentina.
-
It didn't quite work out like that, however. The game stretched on and Argentina was unable to break down the Iranian defense. 45 minutes. 60 minutes. 75 minutes. 90 minutes. When the game reached stoppage time, the two teams were still locked in a scoreless 0-0 draw.
Then, in a glorious moment for Argentinian supporters and the man who bet $350,000 on them to beat Iran, Lionel Messi curled a shot in from quite a distance and Argentina took a 1-0 lead. The final whistle blew a few minutes later and Argentina managed to avoid an embarrassing draw.
The man who bet $350,000 on Argentina to win just barely escaped with the victory. Sure, he ended up profiting to the tune of $30,000, but he will likely need to spend that money on hospital charges after his heart attack.
Source: ESPN.com -
Messi's late goal saves bettor $350k