The Last Day of the Winter Transfer Window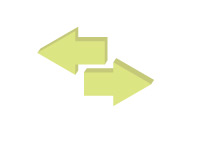 There are 24 hours or so left in the 2013/14 winter transfer window. The last day is usually fairly frantic, as clubs race to complete deals.
So far, Juan Mata's move from Chelsea to Manchester United for €45m is the biggest deal of the winter season. The transfer of the Serbian international, Nemanja Matic, from Benfica to Chelsea for €25m is the joint second biggest deal, along with Yohan Cabayea's move from Newcastle to PSG.
There are still some big fish left waiting on a move this January. Bayern Munich's Toni Kroos is the one that stands out the most. The current odds for the German international contract rebel to join Manchester United, before the January 31st deadline, pay out at 4/11.
The wonderkid, Julian Draxler, is in the no man's land between Schalke 04 and Arsenal at the moment. The odds of him ending up at the Emirates are at 4/6.
We have not heard much about Fabio Coentrao moving to Man Utd lately, but the betting odds of this happening are at 1/6.
Daniel Osvaldo is going to Juventus on loan until the end of the season.
What else is going down before midnight?
--
You can view the current top 10 winter transfers of the 2013/14 season
here
.