Spanish La Liga Teams - A Class Above The Rest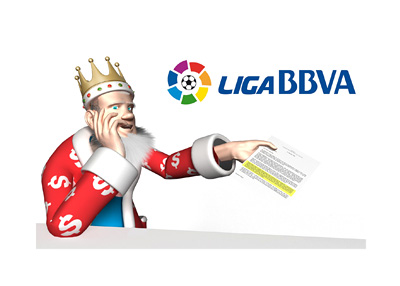 It has been a great week for Spanish teams in European competitions.
Five La Liga teams played in the Champions League and Europa League this week, managing five wins, while scoring thirteen goals and conceding none.
Here is what happened:
Champions League
Roma vs. Real Madrid: 0-2
Europa League
Sevilla vs. Molde: 3-0
Villarreal vs. Napoli: 1-0
Valencia vs. Rapid Vienna: 6-0
Marseille vs. Athletic Bilbao: 0-1
--
When we take into account that Real Madrid and Barcelona won the last two Champions League titles and that Sevilla won the last two Europa League titles, it becomes apparent that Spain is dominating European club football at the moment.
Will this season bring more of the same or will the rest of Europe put up a better fight?
--
After the current club season finishes a few months from now, the Spanish national team will also be defending their European Cup crown, attempting to win it for the third consecutive time.