Spanish La Liga Strike Suspended, Barca and Juve in Running for the Treble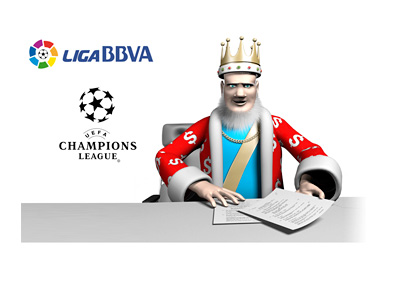 Spain's National Court ruled to suspend the player's union strike, which means that we will see out the rest of the La Liga season as scheduled. With that in mind, the game to watch this weekend is the Sunday's clash between Atletico Madrid and Barcelona. If Barca win the game, they win the title.
Both UEFA Champions League finalists this season, Juventus and Barcelona, are still in the running to win the treble. Juventus have already won the Italian Serie A and have a chance to lift the Italian Cup trophy as well once they meet Lazio in the tournament final on May 20th. Barcelona will play their domestic cup final on May 30th vs. Athletic.
--
It is a pretty sweet Champions League final we have on our hands this year. As nice it is to have an Italian team in the mix after all these years, the odds are heavily stacked in favour of the Catalan giants.
Here are some odds for the June 6th, 2015 final in Berlin:
Juventus: 9/2
Draw: 14/5
Barcelona: 4/6
To win outright:
Barcelona: 4/11
Juventus: 9/4
--
Kinda funny, but in the same time not funny, is that Luis Suarez will be playing against the two defenders that he so famously violated in the past (and suffered dire consequences for doing so). Patrice Evra took a bit of racial abuse from the Uruguayan during their English Premier League days, while Giorgio Chiellini took teeth on the back of his neck at the 2014 FIFA World Cup.
Hopefully 'El Pistolero' will be able to restrain himself this time.