Ranking of Euro Clubs by Sponsorship and Kit Deals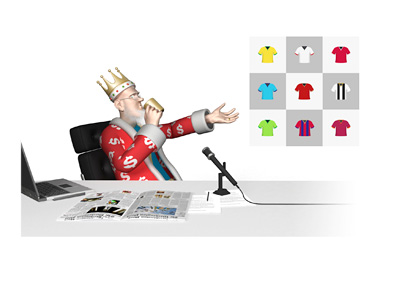 Here are the latest figures and rankings of sponsorship / kit deals in European top flight football. The information was gathered by ESPN (link below).
The list is dominated by teams from the English Premier League, thanks in part due to their popularity in Asian markets.
Manchester United's deal with kit supplier Adidas combined with their shirt sponsorship by Chevrolet absolutely dwarfs all other deals in the sport. Man Utd clears an astonishing $197 million every year from these two revenue sources.
Here is a complete list:
1. Manchester United
Adidas: $117m
Chevrolet: $79.9m
2. Chelsea
Adidas: $47m
Yokohama: $62.3m
3. Arsenal
Puma: $47m
Fly Emirates: $47m
4. Liverpool
New Balance: $43.6m
Standard Chartered: $39m
5. Manchester City
Nike: $18.7m
Etihad: $62.3m
6. Real Madrid
Adidas: $46.7m
Emirates: $32.8m
7. Barcelona
Nike: $36.1m
Qatar Foundation: $32.8m
8. Bayern Munich
Adidas: $27.3m
Deutsche Telecom: $32.8m
9. Paris Saint-Germain
Nike: $27.3m
Fly Emirates: $27.3m
10. AC Milan
Adidas: $27.2m
Fly Emirates: $18.6m
--
Juventus
Adidas:
Jeep:
Inter Milan
Nike: $21.9m
Pirelli: $15.3m
Wolfsburg:
Kappa: Undisclosed
Volkswagen: $21.9m
Zenit St. Petersburg
Nike: Undisclosed
Gazprom: $19-20m
Borussia Dortmund:
Puma: $6.5m - $7.7m
Evonik: Undisclosed
--
Source:
ESPN