Kevin De Bruyne and VfL Wolfsburg are in Awesome Form This Season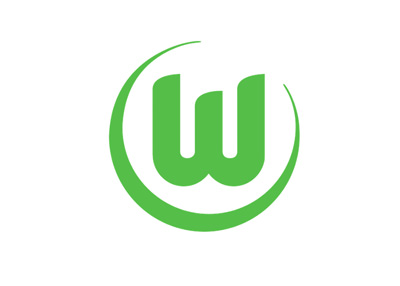 It was the 2008-09 season of the Bundesliga. A Brazilian called Grafite with 28 goals and a Bosnian, Edin Dzeko, with 26 goals emerged the top two scorers of the German league. Incidentally both happened to be forwards of Wolfsburg SV, a team they helped win their only Bundesliga title till date. Barring this, the only time the club came up with something worthwhile was when they were runners-up in 1996-97. In one of their rare good moments in Bundesliga history, the 2014-15 season seems to be giving the club fans enough reasons to cheer about.
Coming out of the shadows of the tragic death of 20-year old team member Junior Malanda, a rejuvenated Wolfsburg handed out to champions Bayern Munich their first serious defeat since 2012. Wolfsburg thrashed the German giants 4-1 amidst wild jubilations at the Volkswagen Arena on January 30th. One of the protagonists of this epochal win was 23-year old Belgian midfielder Kevin De Bruyne whose goals in the 53rd and 73rd minute sealed the match for his club. The young Belgian's talent went unnoticed for a long time as he wandered from one club to another. He spent most of his time on benches at Chelsea even after being bought over from his country club Genk for £7 million. He was again loaned to Genk where after spending an unproductive 2012 he found his way to Werder Bremen. Although Bremen's Bundesliga showing in 2012-13 was below par, De Bruyne's performance as a playmaker stood out and his 10 goals from 33 appearances for the club caught the eye of many. So when Wolfsburg signed him for £18 million in 2013-14, they knew they had found a mid-fielder who could deliver the goods. Indeed, he has been electric. With 8 goals and as many as 12 assists from 21 Bundesliga fixtures in the current 2014-15 season, the young Belgian is stamping his influence on the club in a big way.
The advent of Dieter Hecking from Nurnberg as head coach has given fresh impetus to the club morale. Talents in the form of Daniel Caligiuri, Ivan Perisic, Sebastian Jung and Aaron Hunt have been brought in. The signing of Andre Schurrle from Chelsea for a 22 million Euros has given teeth to the club's attack, not to speak of the dazzling De Bruyne upfront. The re-packaging of Portuguese striker Vierinha into a daunting right back is one example of Hecking's out-of-the-box thinking. The accent also has been on maintaining fitness, as a result Wolfsburg hasn't been beset with the kind of injuries that have plagued major Bundesliga rivals.To cap it all, the phenomenal emergence of the 25-year old Dutchman Bas Dost as striker. Having scored just four goals from 13 appearances in the 2013-14, this season has witnessed a transformation of sorts with him netting 11 times from equal number of games. The one that took the cake was his four-goal rampage in a thrilling 5-4 win against Bayer Leverkusen on 14 February.
After the 2-1 win against Hertha BSC on Sunday last, Wolfsburg find themselves at the second place with 47 points and 8 behind leaders Bayern Munich in the Bundesliga standings. They have a comfortable 10 point lead over third placed Borussia Monchengladbach.
Wolfsburg seem to be making progress in the Round of 32 in the Europa League, too. They have registered wins in their last two encounters, 3-0 against Lille in December and 2-0 in their first-leg clash against Sporting Lisbon. Chances of entering into the Round of 16 of the tourney look bright.Although they may end up finishing second to Bayern Munich by the time the Bundesliga season comes to a close in May, their scorelines for 2015 in the German League so far tell a story of great rejuvenation and promise.
Win over Bayern Munich 4-1
Draw with Eintracht Frankfurt 1-1
Win over TSG 1899 Hoffenheim 3-0
Win over Bayer Leverkusen 5-4
Win over Hertha BSC 2-1