2014 Winter Transfer Season Odds - Permanent Transfers and Loan Deals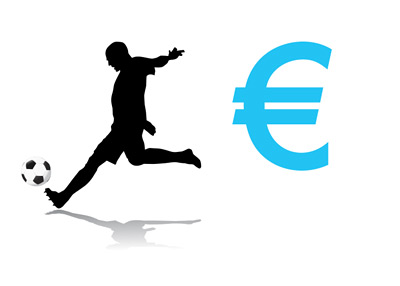 The winter transfer window is approaching and the media is already buzzing about the potential of star players changing clubs for the second half of the season.
Here we take a look at some of the odds for permanent transfers or loan deals to take place before February 1st, 2014, which is the winter transfer window deadline.
Alvaro Morata (Real Madrid)
Tottenham 2/1
This deal has been in the news lately. Tottenham and Real Madrid have a business relationship, following the trades of Luka Modric and Gareth Bale. People at Tottenham were upset when Mesut Ozil was sold to Arsenal in the summer and a loan deal for Morata to Spurs makes a lot of sense. Morata is looking for more playing time ahead of the World Cup, Carlo Ancelotti seems keen on letting the player go on loan and Tottenham are in a dire need of goals.
Juan Mata (Chelsea)
PSG 3/1
Another deal that has been grabbing the headlines lately. Juan Mata is a star player who is currently sitting on the Chelsea bench. Paris Saint-Germain are keen on signing the midfielder and are one of the few clubs that can afford him. Juan Mata is looking for playing time ahead of the World Cup and Jose Mourinho has his mind set on playing Eden Hazard and Oscar instead.
Ezequiel Lavezzi (PSG)
Arsenal 4/1
Since the signing of Edinson Cavani, the Argentinian forward, Ezequiel Lavezzi, has been struggling to break into the PSG squad. Arsenal, on the other hand, are looking to lighten the load on the overworked Olivier Giroud. Lavezzi is looking to play regular football ahead of the World Cup. Sounds like a good fit.
Here are some other transfer / loan odds that sound interesting:
Leighton Baines (Everton)
Manchester United 2/1
Koke (Atletico Madrid)
Barcelona 4/1
Luis Suarez (Liverpool)
Real Madrid 5/1
Asmir Begovic (Stoke City)
Manchester City 6/1
Christian Benteke (Aston Villa)
Chelsea 6/1
Robert Lewandowski (Borussia Dortmund)
Real Madrid 6/1
Ilkay Gundogan (Borussia Dortmund)
Arsenal 6/1
Nemanja Matic (Benfica)
Manchester United 6/1
Paul Pogba (Juventus)
PSG 6/1
Stephan El Shaarawy (AC Milan)
Chelsea 6/1
Shinji Kagawa (Manchester United)
Borussia Dortmund 6/1
Victor Valdes (Barcelona)
Monaco 6/1
Javier Hernandez (Manchester United)
Tottenham 8/1
Kevin De Bruyne (Chelsea)
Borussia Dortmund 8/1
Iker Casillas (Real Madrid)
Manchester City 10/1
It should be an interesting winter transfer season!